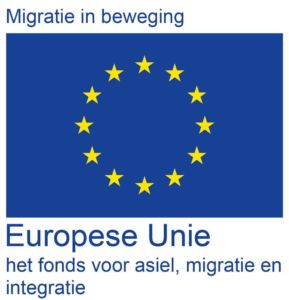 Funding: European Union/ Asylum, Migration and Integration Fund (2014-2020)
Partner: ARQ National Psychotrauma Centre/ Centrum'45
Duration: October 2019 – January 2022
Goal: to strengthen the resilience of refugee families in coping with major changes in the family situation
This project focuses on the following refugee families:
Unaccompanied refugee children who are preparing for family reunification
Unaccompanied refugee children who become parents themselves
Refugee families where Nidos is appointed as a guardian by the court. This is the case if the child's parents are unable to exercise parental authority over the child.
Refugee children and their families often face new challenges after arrival in the Netherlands. These challenges may stem from many years of separation, hardship endured during separation and cultural differences. For unaccompanied refugee children, being reunited with their parents and other family members after a long period of separation is joyous but may also cause tension when families are not adequately supported during the transition. Families need time to adjust to new environments after arriving in the Netherlands. They have many questions about Dutch society and for instance about cultural differences in child rearing. Changes in the family setting (including teen parenthood) affect relationships and interactions within families. The project will conduct research to inform professionals about the major changes refugee families experience, the support families need and to help refugee families in coping with the changes in the family situation and dynamics.  The project will also contribute to the training programme of intercultural mediators in order to strengthen the role from intercultural mediators within the context of families.
Activity 1 Research
The research will identify success factors which strengthen resilience of the family in coping with major changes in the family situation and dynamics. The project aims to share knowledge generated from research among refugees, professionals, European partners of Nidos and important stakeholders such as municipalities
Activity 2 Developing tools and training
The project will develop tools for unaccompanied refugee children and refugee families (in their own languages) to better understand concepts such as child custody, family guardianship, social services and to help them interact with professionals. Unaccompanied refugee children and intercultural mediators will be involved in the development of tools. The project also seeks to increase the expertise among professionals regarding family support.
Activity 3 Capacity building of intercultural mediators
Where cultural and social differences form obstacles in the interaction with refugee families, intercultural mediators (ICMs) can play an important role in bridging gaps. This requires ongoing training of ICMs. In this project, the basic training of ICMs will be further developed so that ICMs can also effectively mediate within the context of families.
Contact details
Winta Ghebreab
Manager Stronger Together Project
Phone: +31 (0) 6 2300 9239
Email: w.ghebreab@nidos.nl