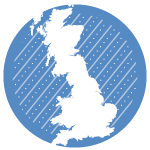 The general UK foster care system is also used for UAMs. Foster care is seen by the majority of both statutory and non-statutory child care, child support and child advocacy agencies as the best care arrangement for UAMs.
The number of children accommodated in foster families has increased in the past few years. However, as foster care is non-statutory, costly and (in some areas) short of supply, particularly UAMs aged 16 to 18 are not always given equal access. Some local authorities can and do accommodate looked after children in a local authority-commissioned children's home. Children's homes, supported lodgings (shared housing) and hotels is often referred to as "temporary" accommodation, but many youngsters stay there until they turn 18. This is not seen as accepted good practice due to the additional needs UAMs may have.
Using foster carers with different cultural backgrounds is not the norm in the UK. The system is rigorous in recruitment. It asks for an embedded community, such as Pakistani and Indian families who have been in the UK for a long time, for instance. The need for foster carers with a similar cultural background to that of the UAM is undermined by the shortage of family placements, and the argument is therefore that a family placement is better than a placement which is not considered part of a family environment. Private placements within network families are not recognized as formal foster care placement in the UK. Whilst the local Children's Services should be informed of such arrangements, the host families do not usually receive remuneration or subsistence for the child. There is only a Children's Services intervention if there are concerns regarding the child's safety or well-being. Whereas private placements with other family members (in the form of kinship care) may be considered appropriate by Children's Services trying to accommodate an indigenous child away from their parents, most UAMs arriving into the UK do not claim to have families that are already resident.
Barnardo's
The UK's leading children's charity, Barnardo's, recently ran a pilot project within which children at risk of sexual exploitation and trafficking were placed in specialist foster care placements. The project was evaluated by the University of Bedfordshire which found that the specialist placements met the needs of this group of children and offered effective protection. This pilot has now been extended and Barnardo's is recruiting suitably qualified foster carers.
<span class="icon-home"></span> www.beds.ac.uk/__data/assets/pdf_file/0003/203592/The-Barnardos-Safe-Accommodation-Project-Dr-Lucie-Shuker.pdf.
<span class="icon-home"></span> www.barnardos.org.uk/fostering/what-is-fostering/foster-placement-types/cse-and-trafficking.htm.
Contact
Counter Human Trafficking Bureau (RLF partner)
Philip Ishola (director)
+44 20 34327076 or +44 7967 752420
philip.ishola@chtb.org