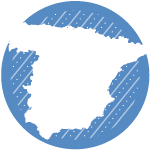 Spain regards as unaccompanied minors:
– all third-country nationals or stateless persons below the age of eighteen, who arrive on the territory unaccompanied by an adult responsible for them whether by law or custom, and for as long as they are not effectivily taken into the care of such a person,
– minors who are left unaccompanied after they have entered Spain.
Guardianship for unaccompanied minors is organized on a municipality level. The Child Protection Service of the Autonomous Community or City where the minor resides is the competent authority to practice guardianship.
Advise for guardians
In case a guardian assists an unaccompanied minor with a family member or relative in Spain, the following is advised. It is, since the local Child Protection Service is the competent body for guardianship, best to examine in which municipality a family member or relative resides, and to find the competent Child Protection Service. There are seventeen communities and two cities in Spain with a local Child Protection Service. They can be found on the internet.
It is also advised to contact UNHCR as the organization is well informed about the situation of unaccompanied minors in Spain.
Contact
UNHCR Spain
General Peron
28020 Madrid, Spain
Tel: 0034.91.5563503
Fax: 0034.91.5551845
Email: spama@unhcr.org