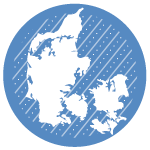 In Denmark the Red Cross is responsible for the guardianship for unaccompanied minors. It depends on the complexity of a case if the Red Cross will appoint an employed staff member of their own organization or a volunteer (that has been recruited and trained by the Red Cross to take care of unaccompanied minors). In cases where trafficking seems to be an element (for example) an employed staff member will be appointed. It takes about four to eight weeks upon arrival of an unaccompanied minor to Denmark to appoint a guardian. In the meantime, the Red Cross conducts further investigation on the child's situation.
Unaccompanied minors arriving in Denmark will be placed in "Centre Sjaelsmark", temporary accommodation for unaccompanied minors run by the Red Cross. After a few weeks the minor will move to another centre. It cannot be said in advance  which accommodation this will be.
The Red Cross has indicated that in Dublin cases, guardians in another EU Member State assisting unaccompanied minors with a family member or relative in Denmark can contact them with requests for assistance. The Red Cross will refer the guardian to the competent authority or organization.
Contact
Danish Red Cross
Blegdamsvej 27
2100 Kopenhagen
Tel: 0045.35.259200
Fax: 0045.35259292
Email: info@rodekors.dk