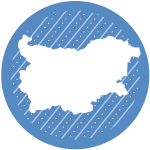 Bulgaria has no national system for guardianship for unaccompanied minors. Upon arrival an unaccompanied minor will be appointed a legal representative by the Agency for Social Support (Child Protection Unit). If an unaccompanied minor is together with an adult brother or sister or another relative like a grandmother, grandfather, uncle or aunt, this person may be appointed as a guardian by the court.
If there are no relatives, an accompanied minor will be accommodated in an institution for children. In those situations, the head of the institution will be appointed as the guardian.
The State Agency for Refugees with the Council of Ministers is the competent body for, inter alia, the registration and accommodation for asylum seekers in Bulgaria.
A guardian in another EU Member State assisting an unaccompanied minor with a family member or relative in Bulgaria, is advised to contact the State Agency for requests for assessment of the situation at a family member or relative as well as to be referred further to the qualified person/organization to conduct the assessment.
Contact
State Agency for Refugees with the Council of Ministers
"Social Affairs and Adaptation" Directorate
114-B, Maria Luiza Blvd
Serdika District, 1233 Sofia
sar@saref.government.bg